My Team
I take client relations very seriously. So does my staff. Together, we are committed to providing exceptional customer service to all of our clients.
If you need to schedule an appointment or request any other service, please let us know. We will respond promptly.
Jami R Potts
Administrative Assistant
Office 614-222-6043

Jami has been on our team with Northwestern Mutual for nearly 5 years.  Before us she gained years of valuable tax experience while working at H&R Block.  She specializes in process and service oriented tasks by making sure that all applications, transactions, planning analyses and deliveries run smoothly.  In her freetime she enjoys reading, watching movies, and spending time with her grandchildren.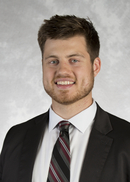 Joseph K Schick
Director of Marketing and Communications
Office 614-221-5287

Joe is a former Northwestern Mutual Financial Representative Intern from the class of 2017.  He graduated from Otterbein University in May of 2018, where he played and lettered in football as a defensive lineman.  He worked at Nationwide Financial as an analyst on their private retiremnent plan sales desk, learning the ins and outs of 401(k)s and 403(b)s.  He joined our team in January of 2019 and will be handling marketing and client outreach.  Joe spends his free time watching sports, hanging out with his girlfirend Samantha, and playing with their two dogs; a golden retriever husky mix named Bailey, and an english springer spaniel, Henry.